Kids Music Holiday Camp In Hammersmith
Hammersmith Music Holiday Camps for Kids
It's time to rock at an UPBEAT HOLIDAY CAMP in the Hammersmith, Chiswick, Putney and Fulham area.
The original London Pop and Rock Children's Music Holiday Camps (est. 1994)
Half-term and Summer holiday camps 10.00 – 4.00 ( 4 – 12yrs)
Half-term and Summer camps 10.00 – 4.00 ( 4 – 12yrs)
Jam-packed days of musical fun!
Singing and dance sessions
Songwriting and recording
Guitar, percussion, keyboard and drum kit classes
Creative activities including art and original music-making (for younger children).
Develop confidence, learn new skills and make friends.
Small age-appropriate groups
Specialist musicians and teachers (fully DBS checked)
Suitable for ALL abilities. Even those with no prior experience.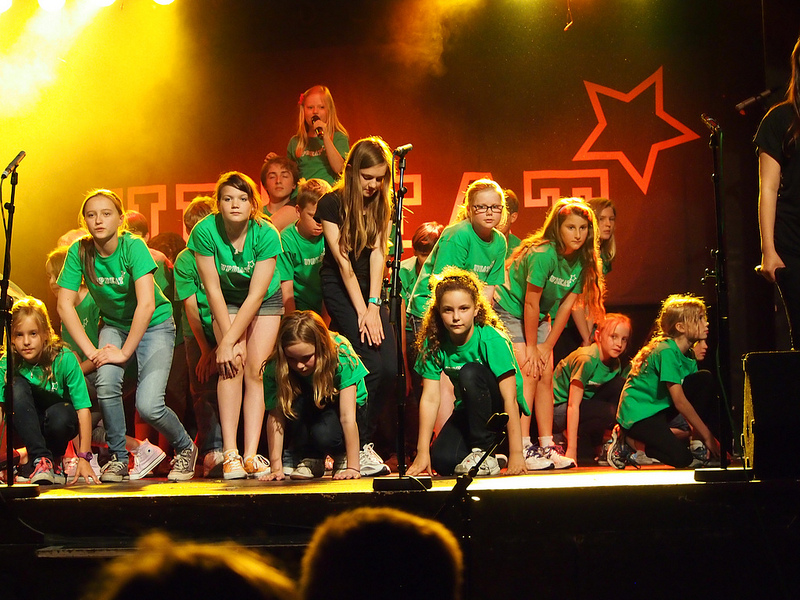 FORTHCOMING DATES
Half term
Tuesday 1st – Friday 4th June
Summer Week 1
Monday 26th – Friday 30th July
Summer Week 2
Monday 2nd – Friday 6th August
Discounts available including sibling and early bird! 
OR MAYBE YOU'D LIKE TO JOIN OUR SATURDAY SESSIONS OR EVEN BOOK AN UPBEAT BIRTHDAY PARTY?
What do the parents think?
"What a delight it has been to see my children grown in confidence and musical ability"
"Dance, singing, instruments and performance – Upbeat has it all. Yes of all, belonging to the Upbeat family is tremendous fun and that's what keeps my children coming back year after year!"

BOOK THESE SESSIONS
ONLINE!
Use our new online booking system to book your spot on an Upbeat Music Course!